How Do Home Insurance Costs In Texas Differ To Other US States?
When it comes to living in Texas, the first choice for many homeowners is to live in the suburbs. This offers you the chance to work in the city, but still own a larger home, enjoy more space, as well as have a backyard. Living in the suburbs of Texas appeals to a lot of people as you're away from the busy everyday life of the city and parents feel safer allowing their children to play out in the neighborhood
When you live in the suburbs, what kind of Texas home insurance can you expect? Depending on where you live, residing in the suburbs of Texas could actually cost you three times as much for home insurance coverage than if you lived in a similar suburb in another area.
What can affect home insurance prices
There are a few factors that can have some impact on the cost of home insurance:
● Natural disaster risks
● Local building costs
● The area's loss history
Rate comparison in different areas
Below we compare the rates of living in homes that are in different areas of the U.S. They are based on an average family home, a 2000 square foot property with 3 bedrooms and 2 bathrooms.
● Arlington (Dallas), Texas – Average Premium $1,761
Living in a house that is in the suburbs of Dallas means you'll be paying a much higher rate of home insurance. Dallas suburbs are not only the most expensive areas to insure in Texas, but they are also the most expensive in the whole of the U.S. Many people wonder why this is, what causes these suburb areas to cost so much? Over the past ten years, Dallas has experienced a lot of property damage. This has resulted in high damage costs, and around $1.601 billion has had to be spent on repairs. If you live in a flood-prone area, insurance premiums could cost even more.
● Lakewood (Denver), Colorado – Average Premium $1,379
Denver is a high-risk area as it is susceptible to extreme weather, tornadoes, and high winds. Due to this, insurance premium costs are a lot higher.
● Highland Park (Chicago), Illinois – Average Premium – $876

Although this is quite a drop in rates to the previous areas, Highland Park still has pricey insurance premium costs. Highland Park is often affected by storms and temperature swings. The homes in Highland Park also have high construction costs, and premiums are heavily impacted due to this. If the replacement cost of a home were around $250,000 in another area, in Highland Park, the replacement cost would be around $352,000.
● Franklin (Nashville), Tennessee – Average Premium $844
In the past 10 years, the Federal Emergency Management Agency (FEMA) has affirmed sixteen natural disasters in Franklin. Due to tornadoes, thunderstorms, flooding and other natural disasters, Franklin has a $1.593 billion loss in property damage. Construction costs in Franklin are lower than some areas, so although they are prone to natural disasters, the homes that are in the area don't need as much insurance coverage.
● Hudson (New York City), New York – Average Premium $837
Hudson has one of the highest construction costs and has also been declared by FEMA to have one of the highest numbers of major disasters. The premium cost is lower though due to the fact that Hudson doesn't experience much property damage cost or weather events.
● Merion Station (Philadelphia), Pennsylvania – Average Premium $704
In the past ten years, only 17 disasters have been announced by FEMA. Statewide, rates are often set low, but construction costs are quite high.
● Alamo Heights (San Antonio), Texas – Average Premium $100.00 – $1,400.00
Texas has a vulnerability to every natural disaster, hurricanes, tornadoes, drought, thunderstorms, wildfires and earthquakes, so it often has much higher statewide rates due to its great insurance risk. So why does Alamo Heights have such a low premium cost? It has one of the lowest costs for home replacement, and this means less coverage is needed so the rate can be lower.
● West Hollywood (Los Angeles), California – Average Premium $684
Droughts and dry spells can be quite frequent experiences in West Hollywood, but they don't cause many insurance claims. In the last ten years, there have only been nine natural disasters. Although, replacement costs in Los Angeles are high when compared to similar homes in other cities.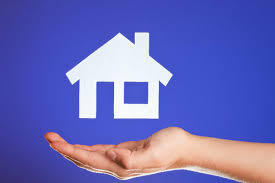 ● Chula Vista (San Diego), California – Average Premium $628
Rates can increase for the residents of Chula Vista as they may have to invest in flood and earthquake insurance. Other than that, FEMA declarations of natural disasters are very low. They also get weather similar to the Mediterranean, and there is a very low crime rate.
● Mesa (Phoenix), Arizona – Average Premium $555
Arizona has some of the lowest rates statewide. Although it can be very hot in Mesa, it isn't the subject of any major storm damage. Arizona can be affected by some natural disasters such as wildfires, high winds, and sometimes floods can have an impact. Flood damage is often excluded from normal home insurance so flood insurance would have to be purchased separately. The insurance rates are kept low due to Mesa having low insurance losses and hardly any major disasters.